Training and retreats
Learn foresight with impact, understand how to create change and build your personal practice.
Foresight retreats
SOIF retreats are a unique combination of capacity building, networking and coalition building, and conference.
Every retreat is designed to provide training in how to use strategic foresight to impact decision-making, an understanding of what is needed to use foresight effectively in institutions, and hands-on practice on a live challenge – a real foresight challenge set by you or a guest organisation.
Our flagship foresight retreat is ideal for emerging and senior leaders in strategy, policy and analytical roles. It helps you to become a better user and commissioner of foresight; to build future-ready organisations; and to learn from and support each other as part of a global foresight community.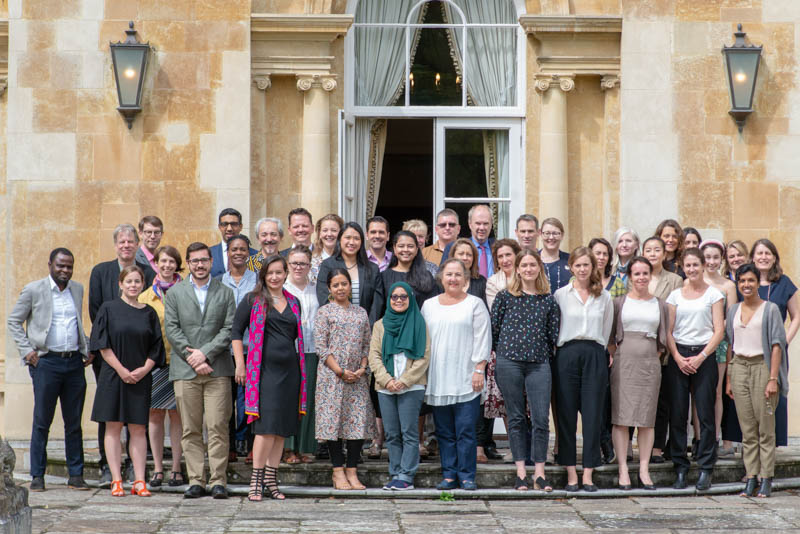 Training
SOIF has delivered training and custom events across the world. Our training can help you develop your foresight capability at a strategic or operational level, while custom events can enhance your reputation as a forward-looking organisation.
Our new open course for practitioners condenses the teaching and live challenge aspects of our retreat into a 2-day training programme. Ideal for those who are unable to spend days out of the office, those working at a more operational level within policy, strategy or research roles, and those newer to foresight.
If you're interested, please email Tejal Patel (tejal@soif.org.uk) to find out more.
Strategic foresight programme
The Strategic Foresight Programme, endorsed by ILM, recognises your continued development as a Strategic Foresight Practitioner and is awarded based on the successful completion of a three- to six-month programme following your attendance at the retreat or open course.
It is a great opportunity to apply your retreat learning and the foresight approach to a project within your organisation or externally with a client.
The training and development I received from SOIF has inspired me to continue with my own personal development, but also motivated me to continue to improve the credibility of futures and foresight tools and techniques within government.

Head of Futures and Strategic Analysis for the Development, Concepts and Doctrine Centre