Walking down the street on your way home from the market, you see it. As you near, the handwritten text is unmistakable: Data Potluck! What's that? The poster continues, "Help build our community's resilience and knowledge base by contributing your data."
If this seems out of place, or even strange, then this "artefact from the future" is doing its job.
Participatory futures workshop
This artefact from the future is one of four we created as part of a multi-session event at the 2021 Paris Peace Forum. SOIF collaborated with Korber Stiftung to design and deliver a workshop that explored the futures of AI governance with a global group of experts. These experts, who came from various fields and sectors, co-created insights on how we might govern Artificial Intelligence (AI).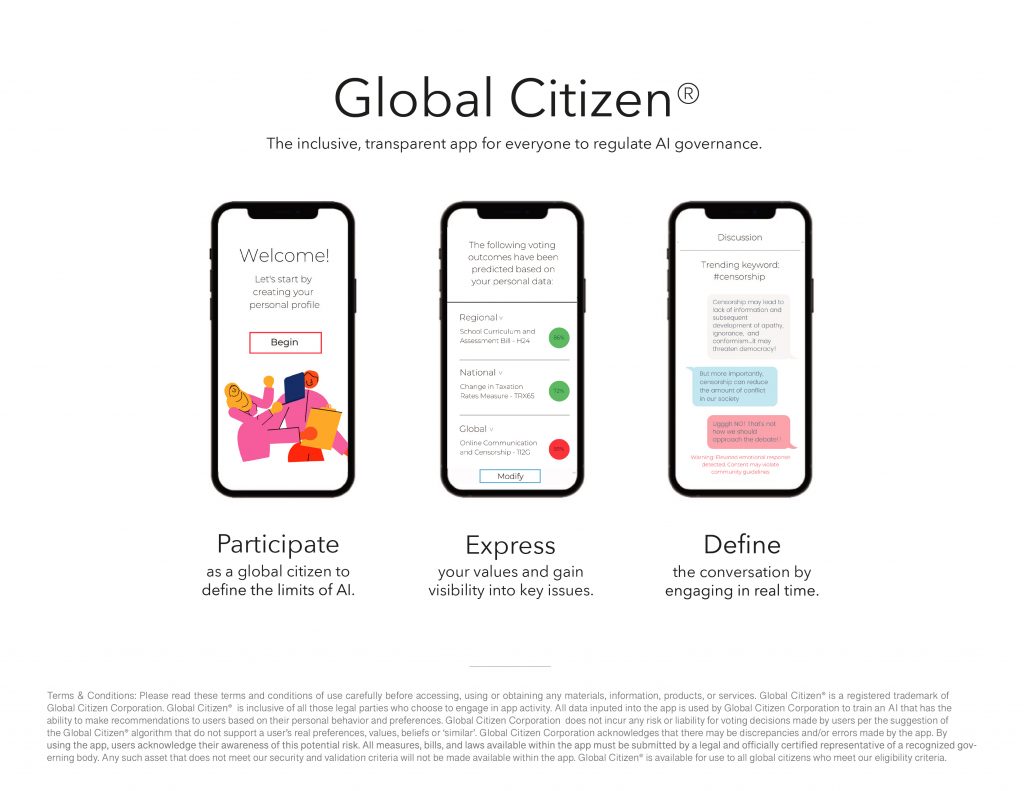 The engagement focused on the issues facing communities, organisations, and governments as they seek to take advantage of the benefits of AI. They also anticipated intended and unintended consequences of this emerging technology, in the hope of managing or mitigating them.
Design briefs
Participants used a range of foresight tools and methods to explore critical questions and issues captured in artefact design briefs. Two designers, Dominique Vassie and Laura Dudek, worked to create the artefacts overnight, based on the priority issues and themes discussed by the workshop participants. The artefacts were designed to speak both to the heart and the head. This provided a different point of entry for exploring questions about AI governance.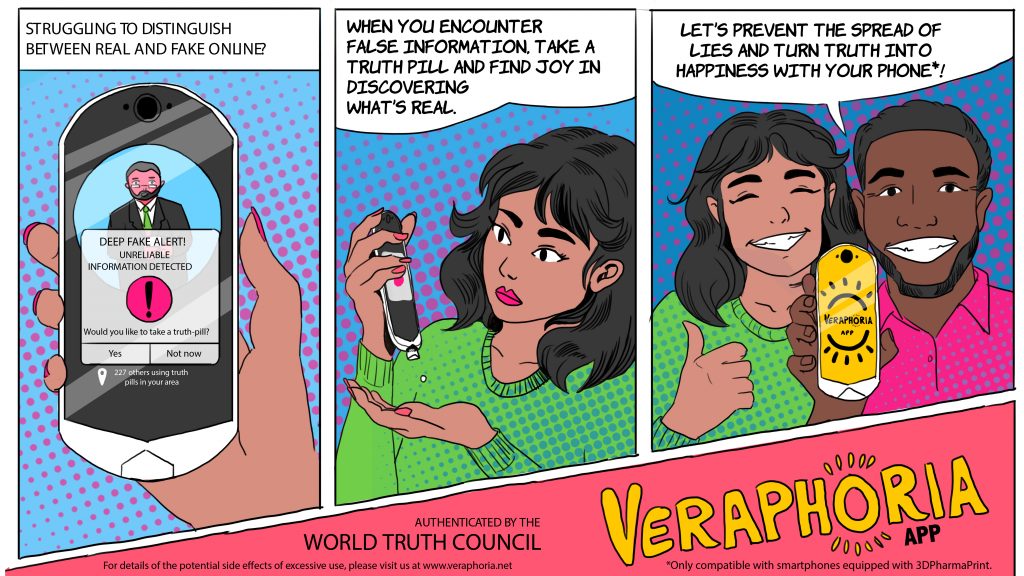 Using futures artefacts
The participants used the artefacts to identify policy levers and options, to define and design an effective Artificial Intelligence governance. The diverse group of participants brought a global perspective. They stressed the need for multi-stakeholder governance approaches beyond Western-based values and worldviews.
If you want to learn more about the futures workshop design, contact John Sweeney, or Johann Schutte. To explore the artefacts, click here.