Dr. John A. Sweeney is an award-winning author, designer, and futurist. As a practitioner, consultant, and educator, John has organized, managed, and facilitated workshops and seminars, multi-stakeholder projects, and foresight gaming systems in-person within 45 countries on five continents and online with participants from around the world. At present, John is a Senior Research Fellow at Westminster International University in Tashkent, Uzbekistan where he is a Candidate Co-Chair in "Futures Studies for Anticipatory Governance and Sustainable Policymaking." He also currently serves as Co-Editor-in-Chief of World Futures Review: A Journal of Strategic Foresight and faculty within the University of Houston's Master's of Strategic Foresight. In 2021, John joined SOIF as the Transformative Foresight Lead.
John has worked with numerous universities, international development and humanitarian aid agencies, nonprofit foundations, Fortune 500 companies, and educational and cultural organizations, such as Asia Development Bank, Humanity United, the International Federation of Red Cross and Red Crescent Societies, GIZ, INTERPOL, NESTA, Oxfam International, The Joint Research Centre of the European Commission, the World Health Organization, and numerous UN agencies. Additionally, he has experience working with public sector and civil service foresight and innovation units, such as Singapore's Centre for Strategic Futures, Georgia's Public Service Development Agency, and Dubai's Mohammed Bin Rashid Centre for Government Innovation. John's private sector work primarily comes through Duke Corporate Education, which is one of the world's top-rated custom executive education providers.
At the University of Hawaii at Mānoa, where he instructed undergraduate courses in Futures Studies, Political Science, and World Religions, John also served as a Researcher at the Hawaii Research Center for Futures Studies from 2009 to 2014. From 2014 to 2018, John served as Deputy Director at the Centre for Postnormal Policy and Futures Studies, which is based in London, UK. In December 2018, John completed his PhD under the direction of Dr. Jim Dator.
John is a member of the World Futures Studies Federation and the Association of Professional Futurists. His work has been published in Futures, Futures & Foresight Science, The Journal of Futures Studies, World Futures Review, and other academic and media outlets.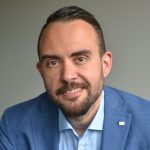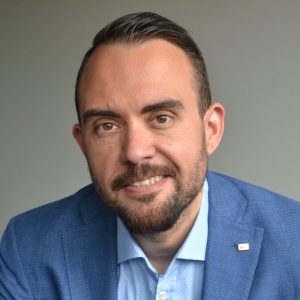 Transformative Foresight Lead