It's 2045, and you are 16 years old and looking for opportunities to volunteer during the summer holidays. Your homework for the summer is all about building a decentralised virtual community.
Scrolling through social media, you come across an advertisement to participate in a global blockchain-enabled knowledge-sharing community.
Connecting young voices to decision-makers
The image is one of four artefacts from the future as imagined by SOIF's Next Generations Champions (NGCs) group. These 16-30-year-olds spent five months engaging in a foresight process led by SOIF to anticipate the UK's international development role in 2045.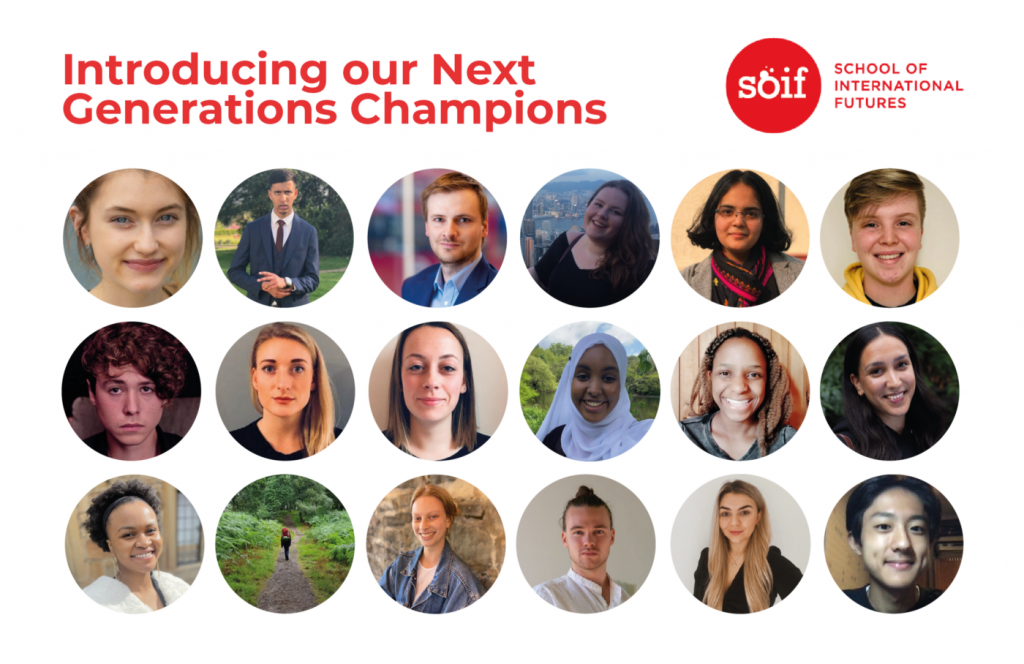 Their insights have fed into Bond's UK Futures Dialogues and expert dialogue of Development Sector leaders. The NGCs were engaged in challenging and stretching the thinking of the experts by asking hard questions and offering future visions, innovations and world-views that help reach beyond usual frames of reference.

Amplifying young voices
SOIF is on an ongoing learning journey to explore how to make meaningful youth engagement through foresight. The process was designed to centre young people at key stages in the expert dialogue: through a collaborative framing session, delivering foresight-informed evidence halfway through, and by helping to synthesise the final outputs.
NGC champions shaped an engaging session by targeting the head and the heart. The futures scenarios were made compelling with a powerful in-person presentation supported by provocative speculative artefacts. The experts in the room were gripped and welcomed the insights.
"The Next Generation Champions' scenarios shaped the discussion. There was deep engagement with a challenging set of ideas – exactly what we wanted to achieve testing new visions and models for the UK's role in international development.."
~ Abigail Baldoumas, Policy and Advocacy Manager – Aid Effectiveness, Bond UK
Way forward
At SOIF, the work never ends at the big presentation. Now we begin the task of spreading these ideas through networks, roundtables, and social media – shaping public and sector-wide consciousness through a discussion of these alternative realities.
SOIF aims to build on this project as a proof of concept for conducting meaningful engagement with young people and engaging the Next Generation Champions group in more futures dialogues across various themes and sectors.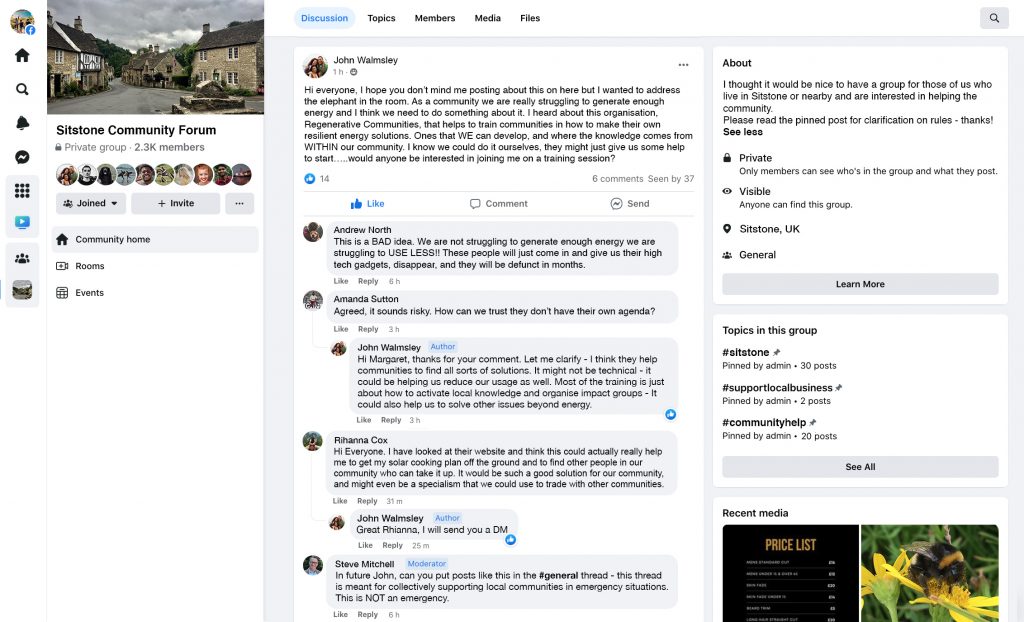 If you would like to know more about the work, get in touch with Finn Strivens.