SOIF Summer Retreat in Strategic Foresight
Join us for a week long exploration of Strategic foresight and how to build the future of your organisation.
2-6 August 2021
Register Now
Contact Us
Overview
This five-day retreat teaches the science and art of strategic foresight. Learn the skills you need to understand change and disruption and how to create future-ready organisations in an uncertain and increasingly volatile world.
Harness the power of strategic foresight to support your organisation and improve decision-making today.
Build your network and practice with fellow decision-makers, policy-makers and strategists as part of a global community of practice.
Learn "foresight with impact" while exploring our retreat themes: a policy theme focusing on National Strategy for Next Generations; a methodology theme on Futures from around the world: looking beyond participatory foresight to emerging practice from colleagues around the world who are developing new approaches and techniques in the futures field. We will also have an exciting geopolitical live challenge.
Curious what to expect?
Download the brochure from 2019 or read about the retreat on Medium
Register Now
Contact Us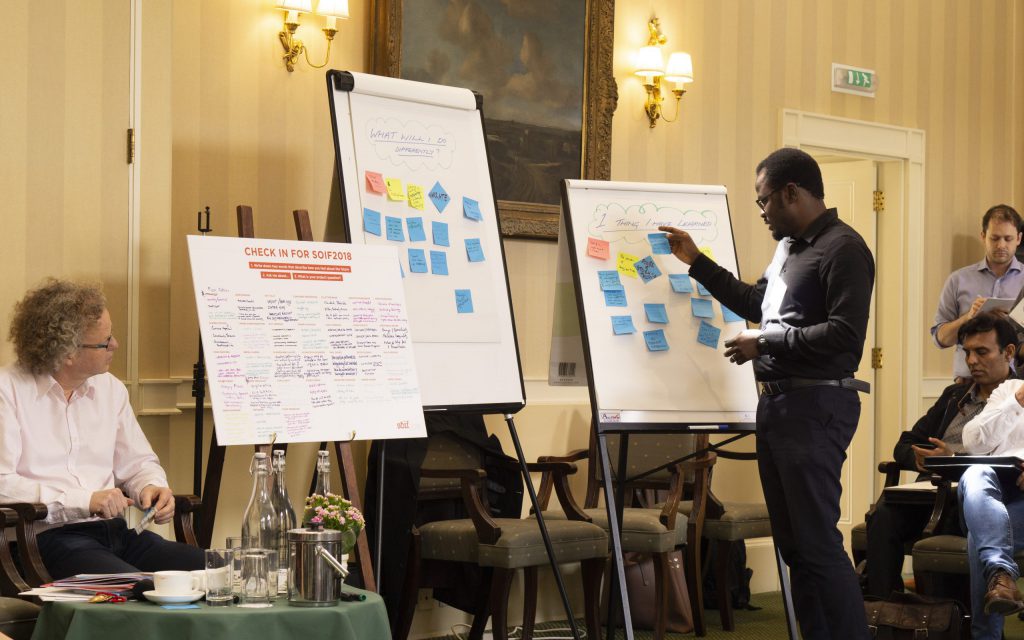 The retreat was massively helpful and came at the perfect time. I am much more aware of methods and approaches

The Health Foundation
The diversity of the room was impeccable – intentional and deliberate. One of the rarest groups I have been part of – diversity, diversity of perspective and context

RSA
Speakers and faculty
Sessions are led by SOIF Faculty, supported by more than 15 expert speakers – commissioners, practitioners and users of foresight, as well as private and public sector policy planning/government leads and experts in futures thinking, design and data.
Confirmed speakers
SOIF team
A Focus on Foresight and Impact
Understand the science of strategic foresight and how it can be used to make a real difference in your organisation. Learn SOIF's four stage process for Foresight with Impact, and practical tools and methods. Start your learning before you arrive at the retreat, and gain support contextualise and embed these in your organisation after you leave.
Appreciate the art of strategic foresight through panel discussions and debates with expert practitioners and leaders who have successfully used foresight to influence decision-making.
Develop confidence and practical experience in the craft by working through a geopolitical "live" challenge in breakout sessions using the tools and approach that you learn
A focus on impact, leadership and capacity-building – Our retreats are best suited to leaders who want to shape the future of their organisation, community or sector. The course is designed to help you understand how to use foresight with impact
Leave a confident commissioner and intelligent user of futures. Learn the skills and techniques needed to create change and to communicate the impact of foresight work with practical ideas for implementing foresight in your organisation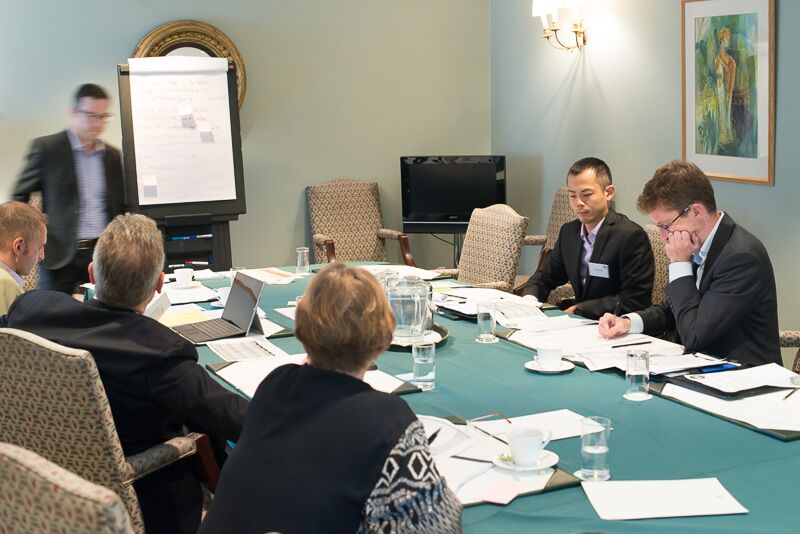 Excellent teaching modules, tools and activities

Malaysian Industry-Government Group for High Technology
Who should attend?
Attendance is limited to 24 participants.
Whether you set the strategic direction for your organisation, lead a strategy or innovation unit, are setting up your own foresight function, or are just curious about the future you will benefit from the new analytical and professional perspectives SOIF2021 provides. If you have already taken part in strategic foresight exercises or are new to the field, you will learn the skills and techniques needed to create change in your organisation and to communicate the impact of your foresight work.
Participants work at a senior level in strategy, policy, leadership and analytical roles in governments, NGOs, international organisations and businesses. Previous participants include representatives from Chevron; Delma Institute, UAE; Dutch Ministry of Foreign Affairs; European External Action Service; Garten Rothkopf; Malaysia Industry-Government Group for High Technology; McKinsey and Company; National Commission of Security, Mexico; Save the Children; Shell Global; The African Public Policy and Research Institute; United Nations; UK Ministry of Defence.
SOIF is international – Our retreats draw attendees from all six continents, and we typically have over 20 nationalities at each retreat.
SOIF builds a community — Whether you are a foresight practitioner, user or commissioner, we help you build connections with people working to solve the same kinds of problems you are facing.
Discussion is conducted under the Chatham House Rule to provide you with the space to reflect, exchange insights and build lasting relationships.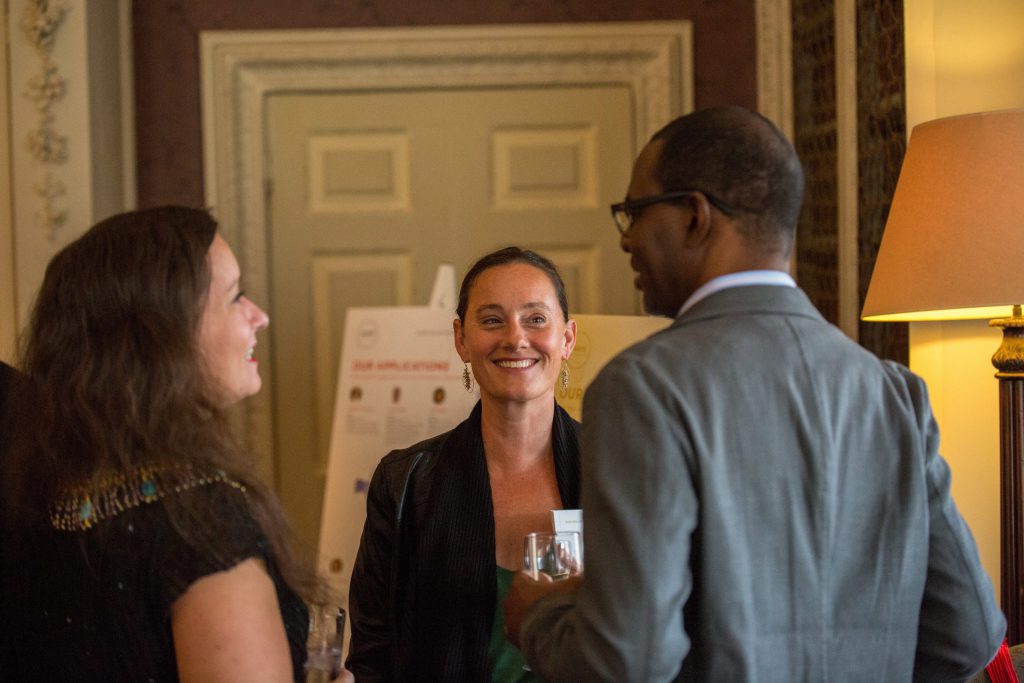 As a social impact program, I would recommend it to any foresight practitioner and anybody who is concerned about the future.

Kaduna Electric
Pricing and Registration
If you would like to join us for SOIF2021, please start by completing the application form. You will be asked to provide some information about you and your motivations for attending.
We will then review this and contact you to let you know if we need any more information before we can confirm your registration. We want to ensure that attendees will be able to get the most out of the course, and will let you know if we don't think the retreat is the right fit.
Once approved, we will then confirm your place, issue your invoice which will be due for payment within 4 weeks, and start the onboarding process for the retreat.
We look forward to welcoming you to SOIF2021.
Pricing information
Participant fee:

Corporate £5,400*
Non-profit: £3,825*
Accommodation fee: GBP 1,350*
The Accommodation fee includes use of the facilities at Lainston House, including four nights' accommodation and meals.
*All prices are quoted exclusive of UK VAT which will be charged at 20% if applicable. Please contact us if you would like to discuss your VAT eligbility.
Payment
Once your registration has been confirmed, we will send you an invoice and payment will be due within 30 days or a minimum of 2 months before the event.
You will be asked during the application process to confirm your organisation type, and desired payment method. Payment can be made by BACS, or online by card.
Register Now
Covid-19 update
The School of International Futures has run a 5-day retreat every year since 2012, providing an intensive training in strategic foresight. Last year, sadly, this was not possible due to the impacts of COVID and ongoing uncertainty and travel restrictions.
This year, our 10th anniversary, we look forward to once again hosting an international group of policy-makers, strategists and creative thinkers face-to-face over five days.
We also understand that this may seem a luxury at this time. However, unlike our training courses, this is a critical aspect of our retreats. The time that our participants, speakers and SOIF spend together during the informal programme, away from everyday pressures, is a central feature of participants' learning, and is not replicable online.
In 2020, as with many organisations we've had to think differently about how we work together, developing virtual experiences. We have learnt a lot about how to do this well and we are offering a virtual training programme in February with new dates coming soon.
The training course is a different offer to the retreat, which will continue to be our flagship learning experience, offering an unparalleled experience of learning, networking and conference together in the same room.
We design the retreat, to provide a scaffolding that supports you through your learning journey. The team, speakers, and moments of delight are there to provide insight and context as you learn, as you apply your learning to the live challenge, and as you build long-lasting relationships. This is the magic that arises from the five days we spend together. It is spontaneous and creative. For this reason, each year is a unique experience.
Cancellation terms

Given ongoing uncertainty around the impacts of Covid-19 we have updated our cancellation terms as follows:
If you cancel within seven days of approval of your application to attend we will refund you the retreat fee in full.

If the retreat is rescheduled due to the impact of Covid-19, you will have the option to choose to attend on the rescheduled dates, or to opt to cancel or defer your attendance. The intention will be to identify dates for the retreat to be held within 3-6 months after the original dates.

Notice of rescheduling or cancellation will be provided more than one month prior to the event.

Once the event is confirmed as taking place, if you are unable to attend due to Covid-19, we may need to charge a fee of £1500, to cover venue fees and other costs of administration that we are unable to recover.

However, we are committed to ensuring those who sign up do not get adversely affected should plans need to change and we will discuss this with you on a case-by-case basis, however, our intention will be to try and reduce this amount where possible, and where we can resell the place or recover costs we will refund you the fullest possible amount.

For cancellations that are not related to COVID our standard terms will apply:

Before 16 May 2021: 15% cancellation charge

16 May 2020 to 18 July 2021: 50% cancellation charge

After 18 July 2021: 100% cancellation charge
Register Now
Any Questions?
Any questions, not ready to apply, but want to find out more?
Contact us at:
+44 (0) 300 302 0486 | learning@soif.org.uk | @SOIFutures #SOIF2021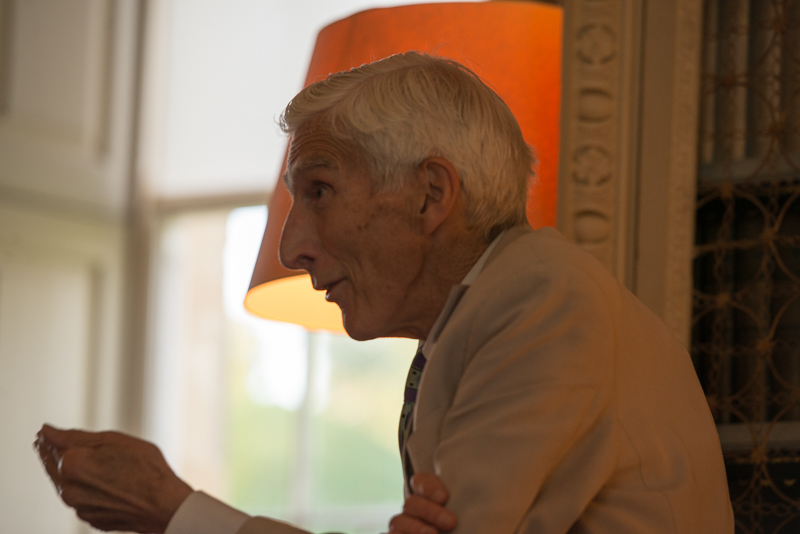 Perfectly calibrated course. Quality, excellent. Great speakers. Practical tools and practical suggestions

United Nations Development Programme
One of my best decisions to come to the retreat, strong expertise in the room and highly inspirational

International Committee of the Red Cross