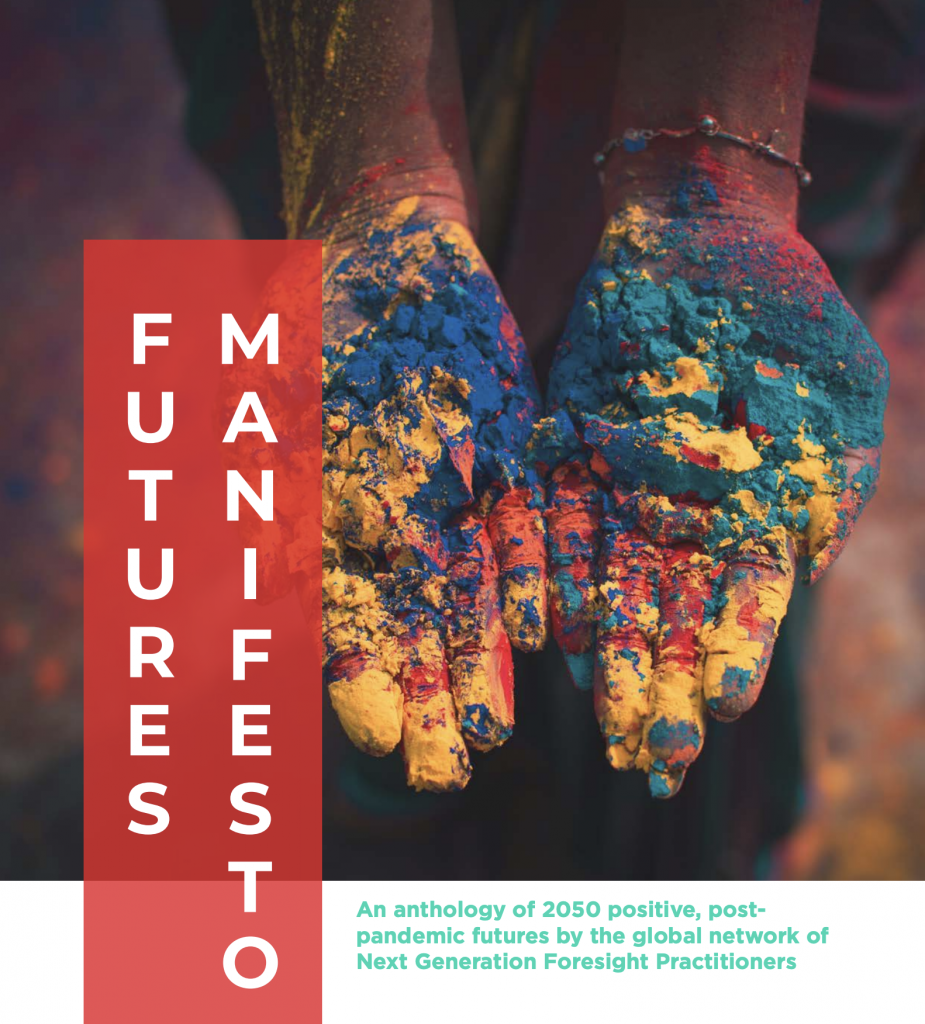 The current COVID-19 crisis has thrown up deep questions about our current economic, political and social models. What will be the new normal? How can we better prepare for growing global risks and shocks? What world do we want if we can build back better?
These questions have inspired the Next Generation Foresight Fellows to create an agenda for action. The Fellows, who are part of our global network of future alert activists, wanted to go beyond panic. They wanted to confront the broader systemic shifts that are likely to shape a post pandemic future.
To produce the Futures Manifesto, they have used foresight techniques such as storytelling, backcasting and immersion. The Manifesto is a collection of 12 personal short stories set in a post pandemic future in 2050. It reflects the NGFP Fellows' diverse perspectives on the impact of the COVID-19 pandemic on existing or latent global challenges.
Each of the stories focuses on two or three long-term, systemic shifts that are expected to shape the future. Many themes emerged from the work. They include sustainable living, biodiversity, de-urbanization, the rights of future generations, health systems (including mental health), economic transformation, and participatory governance.
You can download the Futures Manifesto (pdf) here.