To celebrate International Women's Day this year, we're showcasing four projects from our NGFP Sensing Network members in Africa that are designed to close the gender gap. The Sensing Network is made up of younger activists who are using futures to make changes in different sectors.
The projects here are about better access to energy, fairer access to the digital art market, reducing waste through the circular economy, and food markets that work.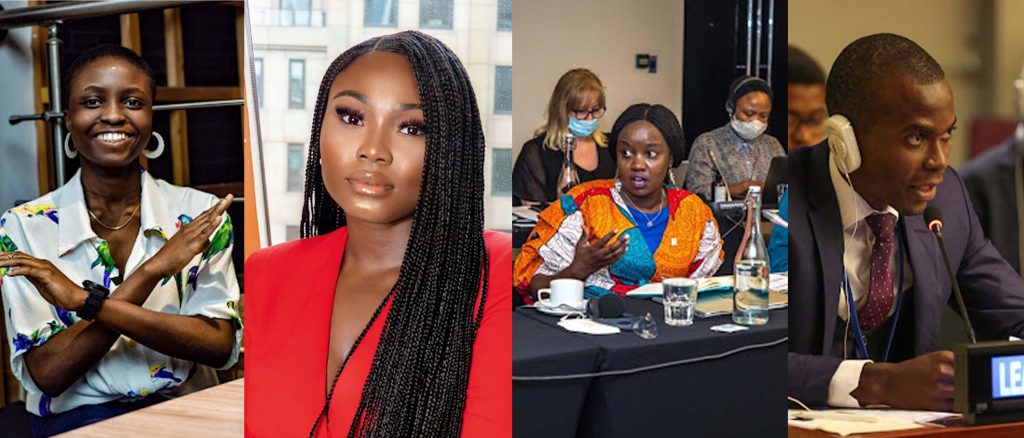 Fisayo Oyewale
My work on the grassroots stakeholder's futures process engages participants from four countries across Africa on the urgency of contributing to fixing food systems. How can this work if women are absent from the decision-making process? That is why I designed my project to include the majority of women. To empower their voices for a collective future in driving actions in food systems and breaking the bias.
Stephanie Itimi
According to ArtTactic research cited by L'Oréal, only 16% of NFT artists are women, accounting for just 5% in NFT sales. While OpenSea announced that 80% of the NFTs minted through its free NFT creation tool are spam or fraud. I founded NFTSec with my team members, Jessica McClearn, Sophina Kio-Lawson and Kyra Mozley. The platform provides security insights and education to women, artists and investors.
Nancy Muigei
I believe women play a role in advancing how waste can be recycled, upcycled and reduced. That is why I am building Nawiri Foresight, a circular economy think tank that links foresight methodologies to Waste Recycling. The idea for Nawiri Foresight took inspiration from my participation in the Africa Digital Futures project. The project opened my eyes to the urgent need to develop a robust circular economy intervention to address the Continent's waste problems—an issue captured in the Unplug Africa – African Digital Futures.
Chiagozie Udeh
Lack of energy access affects women more than men. But still, women's voices are underrepresented in the sector. As a Global Focal Point for SDG 7 Youth Constituency, I help drive advocacy for the sustainable energy sector to provide women equal access to training opportunities and incentives. My vision for African Digital Futures focused on empowering citizens. To ensure government policies are for and by the people, with no discrimination based on gender.
Five Years of NGFP
2022 marks the fifth anniversary of the NGFP programme. With over 500 Sensing Network members from 86 countries across six continents, it is one of the world's largest global networks of future-alert activists and practitioners.
It has been an incredible journey. Our ambition is to identify, support, and amplify future-alert voices that are connected and present at decision-making platforms.