Biography
Cat Zuzarte Tully leads the School of International Futures (SOIF), a not-for-profit international collective of practitioners based in the UK who use futures thinking to inspire change at the local, national and global levels. SOIF has worked with organisations like the UN, Omidyar, NATO, the Royal Society and national governments to make the world fairer for current and future generations.  SOIF also supports a growing network of Next Generation Foresight Practitioners. 
Previously, Cat served as Strategy Project Director at the UK Foreign Office and as Policy Advisor in the Prime Minister's Strategy Unit. She is a non-resident fellow at the US Government Accountability Office's Center for Strategic Foresight and a member of the Advisory Committee of the Chilean Council of Foresight and Strategy.  
Cat's mission is to inspire individuals, communities, organisations and governments to reinvigorate democracy by designing, scaling and embedding a range of innovations incorporating thinking about the future.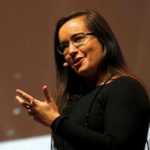 Managing Director, SOIF