The future of northern Nigeria and its power sector
The challenge
Kaduna and Kedco are Northern Nigeria's leading power distributors. They wanted to improve the rate of access to electricity, running at 45% in Nigeria, using renewables where possible.
But regulatory and tariff uncertainty, political issues, negative public sentiment towards paying for electricity, ageing power infrastructure and poorly aligned strategy threatened their viability.
The companies decided to take a longer view.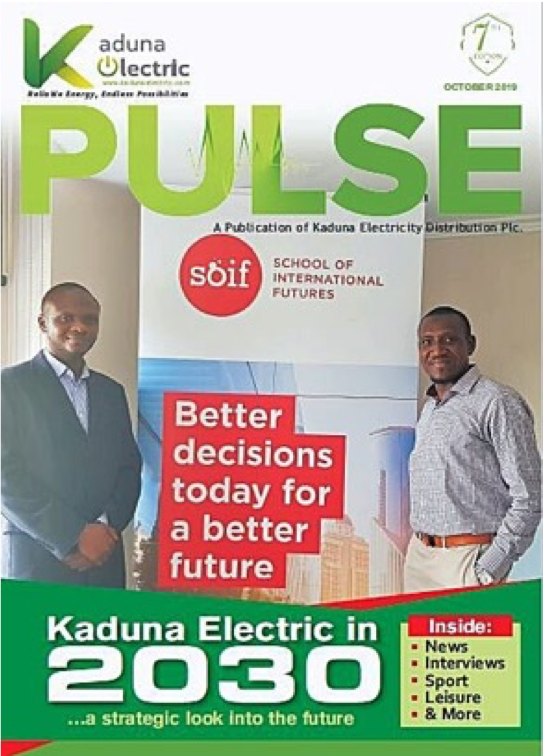 Our approach
SOIF worked with Kaduna and Kedco over 6 months to build a set of scenarios for Northern Nigeria set in 2030, exploring the impacts on the power sector.
This included an organisational capability audit, interviews, research and workshops with staff, stakeholders and boards.
This enabled them to:
identify strategic implications, risks and opportunities to 2035
build a 2035 roadmap
create shorter-term contingency plans
build internal capability to prepare for the future and engage externally with sector partners.
The outcome
Kaduna and Kedco incorporated clear strategic priorities into their planning processes.
They improved long-term viability by putting plans and processes in place to respond resiliently to short-term vulnerabilities.
This built their case for long-term investment, and underpinned a bid for World Bank development funding.
The road map will help in prioritising key projects in our performance improvement plans and annual budgets. The coordination and teamwork amongst the facilitators was excellent and effective in ensuring full participation of all.

Kaduna Electric, Director of Strategy