Aviation futures
The challenge
IATA wanted to understand the strategic issues, opportunities and challenges facing aviation out to 2035. And where disruptions may come from.
In a conservative industry, they wanted to identify critical areas of change—from geopolitics to technological innovation and environmental concerns—and identify how they would shape the future of aviation, and the impact of this on its members.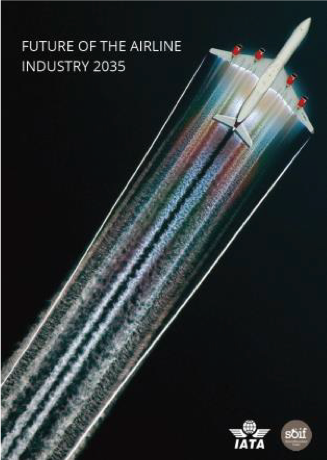 Our approach
SOIF conducted a rapid scan to identify potential drivers of change shaping the industry. This included geopolitics, data, Africa and Asia-Pacific regional shifts, and trends in government, security and borders, privacy and trust, business models, economy, values, environment, and technology.
We used online and face-to-face engagement with IATA members to prioritise drivers, develop scenarios, and to build a set of implications for the industry.
The report is here (pdf).
The outcome
This is about taking a long-term view on the value of aviation, and it should help us to engage with governments to achieve smarter regulation to deliver that value. A smarter regulation framework for aviation won't happen overnight.

– Simon Ralph, Director of External Affairs
The project raised the profile of a number of emerging issues, helping members understand the sustainability agenda, the implications of changes in privacy and trust, and identified a need for new approaches to planning and regulation.
It brought together IATA's membership, and helped them to have new types of dialogue.
The findings have been used by IATA to communicate and drive new initiatives and engagement with national and regional government and sector partners.