A conflict prevention strategy for Africa
The challenge
A European government's Foreign Office wanted to inform its cross-ministerial strategy for a Southern- African country with locally-generated ideas on sustainable development, conflict prevention and reconciliation, looking out to 2030.
But it lacked the local capacity and network to run such a project on short notice while ensuring participation by a wide-range of local political, civil society and religious stakeholders.
Our approach
We used conflict analysis, interviews and outreach, with help from a local partner as the basis for a community-centred workshop that explored the future and created a vision for the country.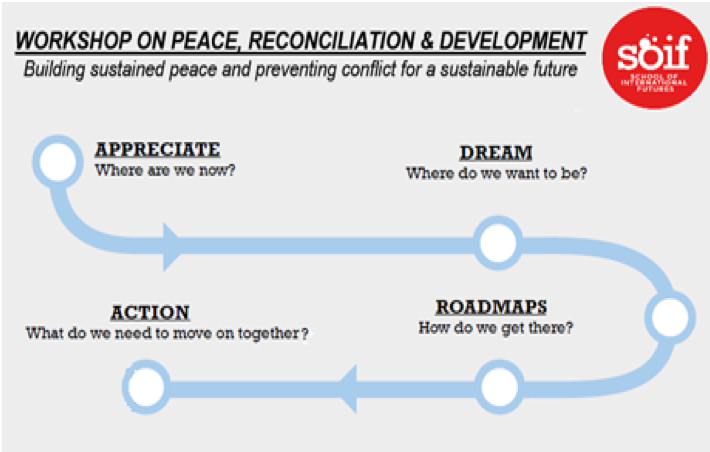 A subsequent Foreign Office strategy workshop enabled:
risks and opportunities to be addressed by the foreign office, defence and development departments
a new focus that creates a more coherent future-focused strategy
The outcome
The 5-month process framed what will happen in the African country out to 2030 at embassy and capital level
It built country strategy coherence across ministries and themes
The process highlighted the importance of framing cyclone reconstruction efforts within a desired 2030 vision
Participants subsequently applied the cross-community futures dialogue approach used in the country workshop in their own sectors, regions and communities