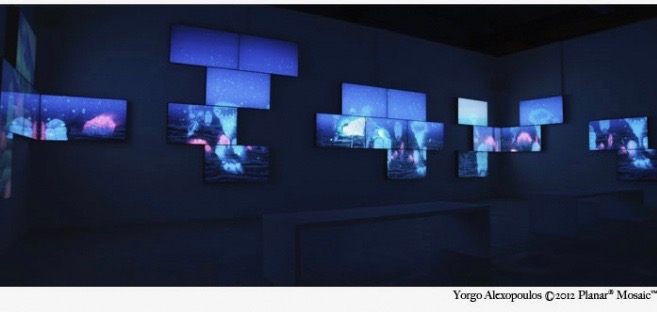 Andrew Curry writes: SOIF has always been a virtual organisation, which has its plusses and minuses. Plusses are that we can attract outstanding people who are constrained in their work options by their life commitments, and might otherwise be underemployed.
Minuses: it's harder to build shared knowledge and practice remotely, which means we have to work harder at that. As someone who used to work in a physical office, I miss the 'corridor conversation' ('let's walk and talk') and it's hard to create those informal moments of exchange virtually.
Because we also work internationally, often with international teams, it means that we also have developed some learning about how to run virtual workshops, which we have been putting into practice again since lockdown.
Virtual workshop tips
There are a few tips, and I'm indebted to my colleague Johann Schutte for some of these.
Be cautious, but not too conservative, in your design. You can use the rooms function on your meeting software to move people in and out of breakout groups, and small group discussions work well on most platforms. The converse is also true. Too long in plenary, too much presentation, and you'll kill the energy.
The normal facilitation rules still apply. You still need to set up the purpose and process; you still need to give people the opportunity to check in; you still need to listen and respond.
Help people navigate the workshop. People are at home and can't see the rest of the room. So they need to have a sense of what they're doing at any time. A 'spine' presentation on a shared screen helps people know where they are.
Be even clearer about tasks and outputs. Unlike physical workshops, it's harder to go round and clarify things once the groups go to their 'rooms'. And it's harder to manage messy outputs from breakout sessions. Ask for clearly defined outcomes from discussions; use worksheets to help.
Things will go wrong. Make sure the facilitators have a back-channel (e.g. Discord, WhatsApp) to stay in touch with each other. Let them take notes in word or even by hand if the technology misbehaves. Give participants permission to step away if they have to deal with things at home. 
Use the chat function. This is a big plus of the virtual workshop. People can contribute without having to take up airtime. Often there's a lot of energy in the chat discussions. So have a facilitator keep an eye on it for when a discussion point comes up.
Keep it compact. Online workshops require much more concentration. Don't go past three hours, and make sure there's a break in the middle. And do finish on time.
The image at the top of the post is 'No Feeling is Final: Redux', by Yorgo Alexopoulos. Via The Ministry of Artistic Affairs website.