We've been working with the Calouste Gulbenkian Foundation for five years now on the question of how to get policy-makers to engage with intergenerational fairness.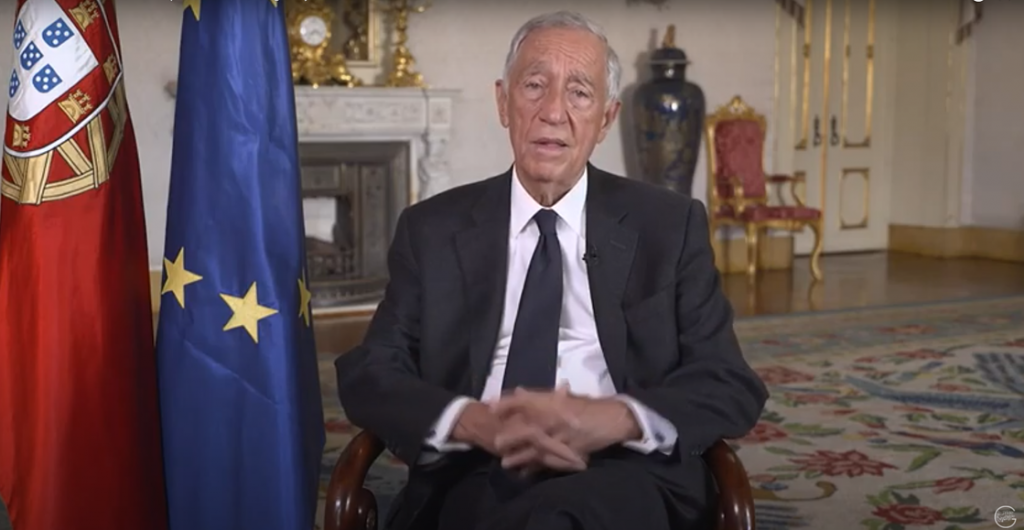 The Portuguese President, Marcelo Rebelo de Sousa, announced that he is to champion inter-generational fairness. He made this announcement at an event hosted by Gulbenkian to bring together five years of work dedicated to intergenerational justice.
To ensure that Portugal is intergenerationally fair, the Portuguese President will be training his staff in our inter-generation assessment method—so they can include this assessment as part of their legislative scrutiny. SOIF will be running the training.
The Gulbenkian President is funding the National Dialogue "Portugal We Want" process that will be central to connecting the assessment to the society.
At the event, the Portuguese organisations that have been piloting the assessment tool—the Bank of Portugal, the national audit body, the Court of Auditors, and the Finance Council (Portugal's independent finance review organisation) shared their experience of using it.
A poll published for the event found that 77% of respondents agreed that Portugal needed a new inter-generational fairness institution.
The plan is to apply the assessment tool in different organisations across Portugal and come back in a year's time to find out how it has worked.
As part of the event, Calouste Gulbenkian has also published all of the case studies and reports, in both English and Portuguese, on their website. This is a fabulous set of resources.
SOIF has separately established an Intergenerational Fairness Observatory that helps decision-makers act in ways that are more intergenerationally fair within communities, countries, regions, and global systems.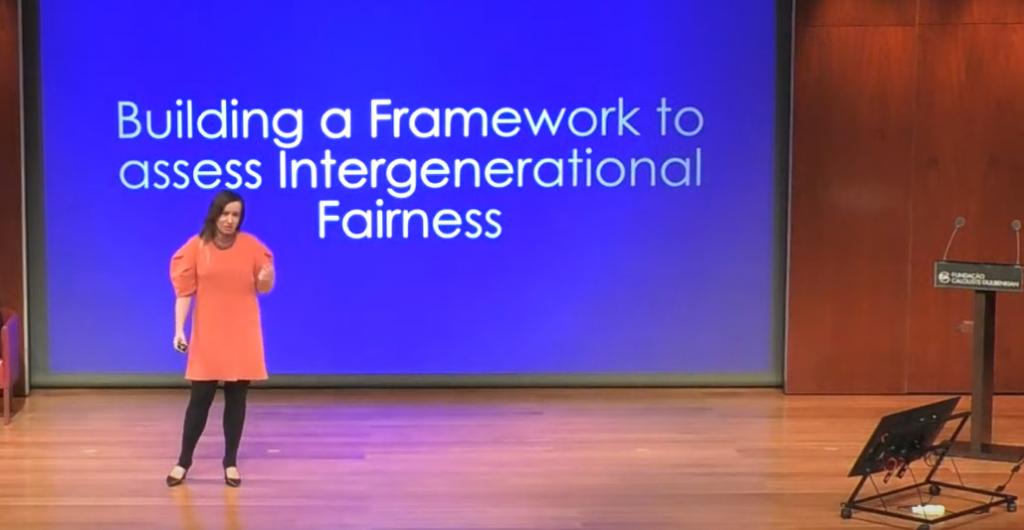 There were up to 200 people in the conference hall, and 1400 people joined the online stream at different times. There's a recording on YouTube of the whole event, although much of it is in Portuguese. My presentation, in English, is at 5 hours 25 minutes.
After five years of work, this also seems like a good moment to thank our international advisory board and the many contributors who have helped to develop an Intergenerational Fairness assessment that is pragmatic, effective and usable.