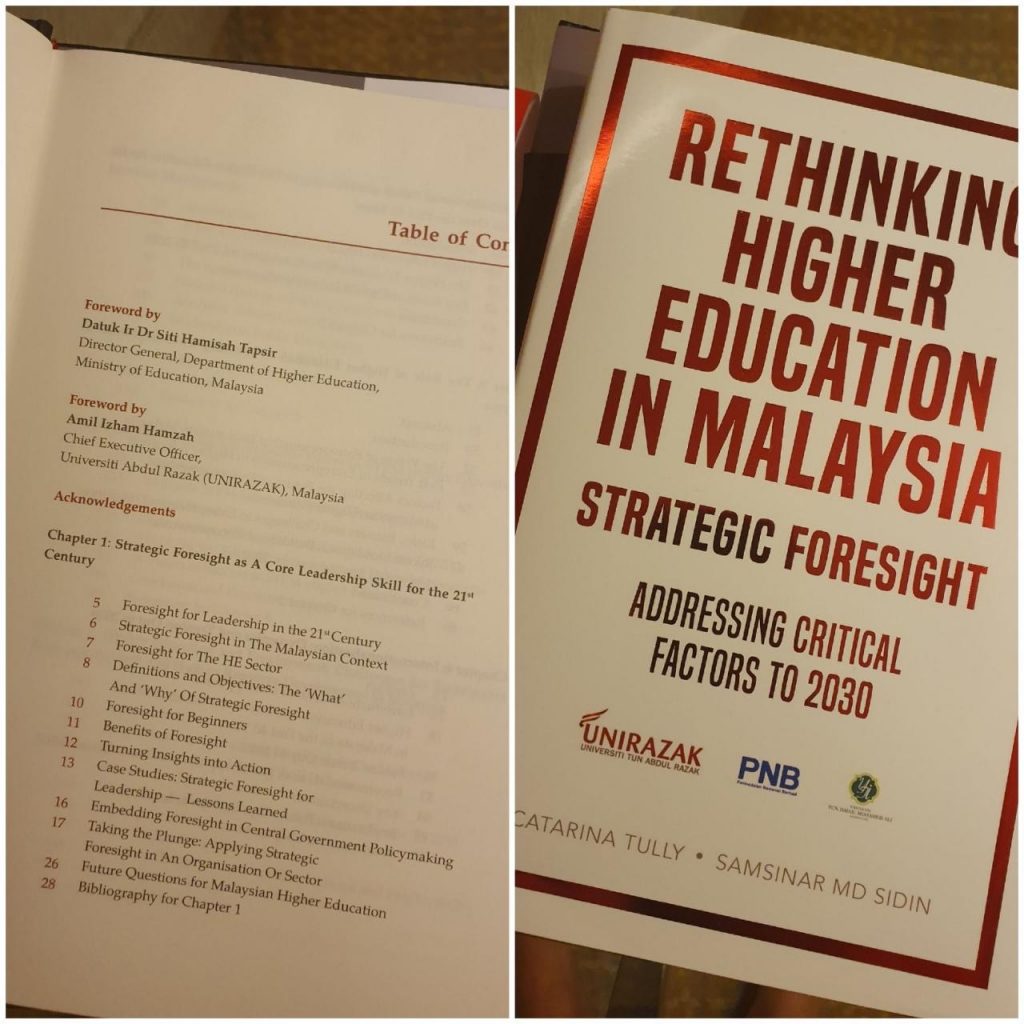 Cat Tully writes: Today is the second UN International Day of Education. A good day to reflect, first, on the value of foresight for the global education sector, and (for me personally), a good day to reflect on my recent collaboration with the Malaysian Higher Education sector. I was the 2018-19 Chair of Futuristic Thinking at Kuala Lumpur's UNIRAZAK University. There's a longer version of this piece over at Medium.
If you want to build positive long-term futures there is perhaps no more important area of global public policy. Education drives long-term economic growth, it is a source of human flourishing, and a key to human development.
Fertile ground
The sector should be fertile ground for foresight. Investment in education pays off in the medium- to long-term. Educational institutions shape our future employees, entrepreneurs and citizens.
But often, the sector has just reproduced what has worked in the past. This includes outmoded subjects and out-of-date methods of instruction and examination.
Multiple disruptive trends will shake up education in the next 2–3 decades. We need better futures thinking, and urgently.
There's a whole range of challenges. Think of the impact of the so-called 'Fourth Industrial Revolution,' or changing student demographics (placing more emphasis on lifelong learning), or growing internationalisation (adding pressure to compete and innovate), or the challenges of 'always on' working cultures for the future of wellbeing.
Radical departure
In short: We may be on the verge of a radical departure from the one-size-fits-all model of teaching and assessment which has dominated western universities for decades.
In the book I recently published alongside my academic colleagues at UNIRAZAK, Rethinking Higher Education — trends to 2030, we explored a range of trends on the horizon.
These include changes to teaching methods, with the rise of:
digitalised course delivery
more modular learning tailored around a learner's schedule
micro-certification in specific applied topics relevant to fields of work
experiential on-the-job learning
more group learning as 'shared experience'.
These may be combined with a move away from universities as physical campuses towards being individualised, personalised learning platforms that cater to individuals' cognitive and behavioural preferences.
Both national policymakers and individual providers need to respond early and effectively to these future challenges. The price if they do not: a loss of position in the meticulously ranked global education marketplace.
But the process of designing education futures needs to be participative. Whether in global education or health policy, it is young people's futures we are designing. Let's bring them in.
Cat Tully is Managing Director of SOIF, the School for International Futures. The Unirazak book Rethinking Higher Education in Malaysia can be downloaded from here as a complete pdf.