Sarah leads the Next Generation Foresight Practitioner (NGFP) judges network and impact fund, and also works on the SOIF Alumni projects. Between 2018-January 2021, Sarah worked on the NGFP Awards, managing the award process, outcomes and the NGFP community. She also led the organisation of the annual SOIF Retreat and other high-level events.
Prior to SOIF, Sarah worked for two years at the Department for Education, in the Sure Start and Early Intervention Unit. There, she was part of the team setting up and monitoring children's centres as well as organising events around early interventions for very young children.
Before joining the DfE, Sarah spent ten years (2000-2010) working in the Cabinet Office as part of the Performance and Innovation Unit, and then in the Forward Strategy Unit based in 10 Downing Street. These two then merged into the Prime Minister's Strategy Unit. Sarah's roles included running the administrative teams on strategy projects and organising press conferences, presentations, and staff events.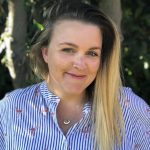 Community Weaver and Coordinator