Lenka is a Principal within the System and Sector Transformation Practice, where she brings her skills as a transformative coach and systems change foresight practitioner. She has been empowering teams of multinational companies with strategic insight for over 14 years. She is skilled in identifying new opportunity spaces and transformative levers for portfolio, organisation or system innovation while designing internal change journeys, coaching leaders, and influencing decisions of multi-layered stakeholders on all management levels. Her passion for human- and humanity-centred design is channelled into hands-on workshops, innovation sprints, or visioning sessions meant to challenge common (mis)perceptions with nuanced, insightful stories – all in a playful, digestible, and tangible way.
Lenka celebrates the intersections and connections, which is mirrored by her purpose statement "Cut through the worlds and let the light in." She is a change agent who strongly believes that systemic impact comes from pockets of reclaimed ownership, collaboration & co-creation. Inspired by the psychology of systems, organisation, and behaviour change, she always looks at the wiring and context first, beyond the individual parts.
She spent the last 8 years of her corporate career at LEGO Group in strategic insights advisory roles, steering through complex challenges of education systems and sustainability transformation. In 2023, she joined the System and Sector Transformation Practice and is thrilled to champion the practice of intergenerational fairness via systemically embedding foresight into planning, strategy and policy for future generations.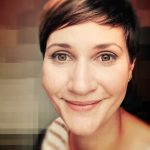 Principal