Katie joined SOIF in October 2022 as a Project Manager and Practice Lead for the NGFP network. Prior to this, she worked in the non-profit social justice sector in the UK, working with leading education and social mobility organisations to tackle inequality and create fairer opportunities for disadvantaged young people.
She has vast experience in people management, project management, business development and managing strategic partnerships across a diverse array of sectors. She was previously a School Governor at a school in North London and, more recently, held a Board position for Victoria Poetry Project during her time living in Canada. 
She attended the University of Sussex between 2010-2013, where she achieved a First Class Honors Degree in Media, Ethics & Social Change and has professional qualifications in Project Management, Volunteer Management and Creative Writing.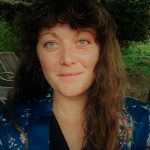 NGFP Practice Lead & Project Manager