Jim Dator (James Allen Dator)
James Allen Dator is Professor Emeritus and former Director of the Hawaii Research Center for Futures Studies, Department of Political Science, and Adjunct Professor in the College of Architecture, of the University of Hawaii at Manoa; Co-Chair and Core Lecturer, Space Humanities, International Space University, Strasbourg, France; Adjunct Professor, Graduate School of Futures Strategy, Korean Advanced Institute of Science and Technology; Daejeon, Korea, and former President, World Futures Studies Federation.  He is editor-in-chief of the World Futures Review. He also taught at Rikkyo University (Tokyo, for six years), the University of Maryland, Virginia Tech, the University of Toronto, and the InterUniversity Consortium for Postgraduate Studies in Dubrovnik, Yugoslavia.
He received a BA in Ancient and Medieval History and Philosophy from Stetson University, an MA in Political Science from the University of Pennsylvania, and a PhD in Political Science from The American University. He did post-graduate work at Virginia Theological Seminary (Ethics and Church History), Yale University (Japanese Language), The University of Michigan (Linguistics and Quantitative Methods), Southern Methodist University (Mathematical Applications in Political Science).
Relevant publications
Mutative Media: Communication Technologies and Power Relations in the Past, Present, and Futures, with John Sweeney and Aubrey Yee. Springer Press, 2014
Nonkilling Futures: Visions, editor and contributor.  Honolulu: Center for Global Nonkilling, 2012
Social Foundations of Human Space Exploration. New York: Springer Briefs in Space Development, 2012
Democracy and Futures. (with Mika Mannermaa and Paula Tiihonen).  Helsinki: Parliament of Finland, 2006
"Alternative Futures for Forest-Based Nanomaterials: An Application of the Manoa School's Alternative Futures Method," World Future Review, Vol. 8, No. 3, 2016, with David N. Bengston, Michael J. Dockry, Aubrey Yee.
"Alternative Futures in Architecture," in Mitra Kanaani, ed., Handbook for Architecture Design and Practice: Established and Emerging Trends. Routledge Press, 2015
"'New Beginnings' Within a New Normal for the Four Futures," Foresight, Vol. 16, No. 6, November 2014
"Campuses 2060: Four Futures of Higher Education in Four Alternative Futures of Society," with Ray Yeh and Seongwon Park, in Munir Shuib, et al., eds., Developments in Higher Education: National Strategies and Global Perspectives, Universiti Sains Malaysia Press, 2013, pp. 116-162.
"Communication Technologies and the Futures of Courts and Law", in Sam Muller, et al., eds., The Law of the Future and the Future of Law Volume II. The Hague: Torkel Opsahl Academic EPublisher, 2012. Chapter 3.7, pp. 209-219.
"Korea as a Conserver Society," with Seongwon Park, Social Business, 2(3), 2012, pp.181-204.
"Alternative futures at the Manoa School" Journal of Futures Studies, Vol. 14. No. 2, November 2009, 1-18.
"Korea as the wave of a future: The emerging Dream Society of icons and aesthetic experience", with Yongseok Seo, Papers of the British Association for Korean Studies, Vol. 10. 2005, pp. 1-21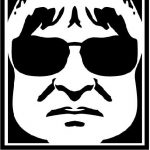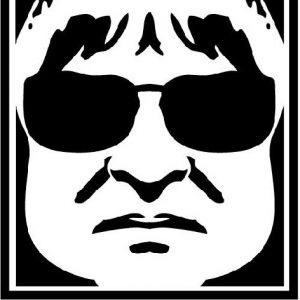 Professor Emeritus and former Director of the Hawaii Research Center for Futures Studies