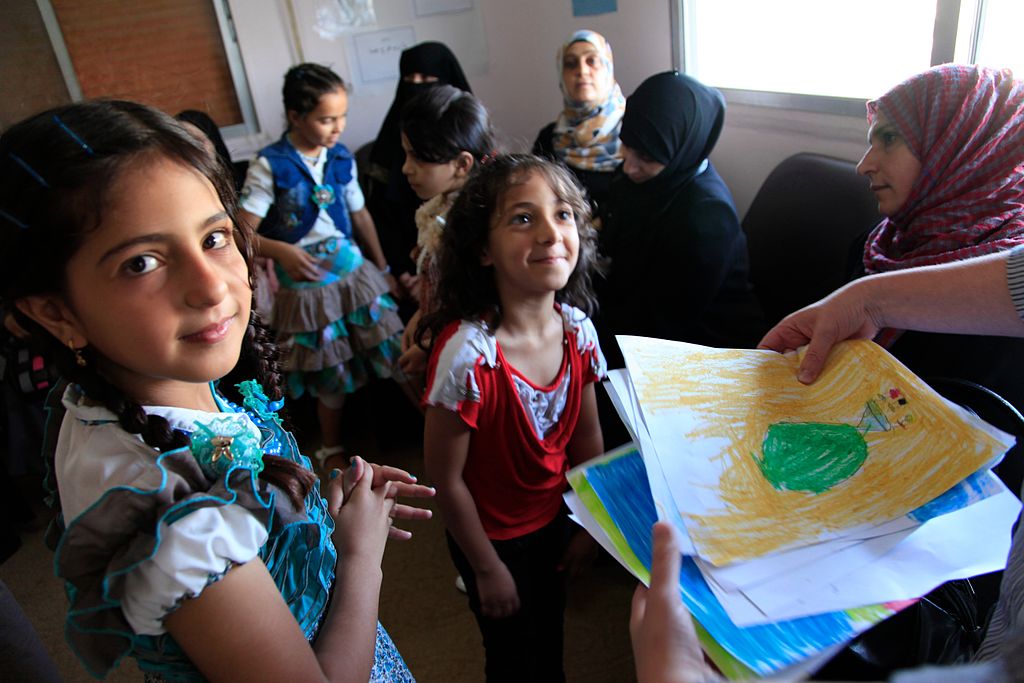 A new SOIF programme will use participatory strategic foresight to drive gender transformative change in the humanitarian system.
Humanitarian crises will increase as a result of both Covid and climate change. But there's a gender-shaped gap in the humanitarian system, according to a new Programme initiative developed by SOIF's Cat Tully and Emma Bennett: "Women's lives continue to be both disproportionately affected by humanitarian crises and under-represented in decision-making."
The humanitarian sector has suffered some reputational damage in recent years because of sex abuse and exploitation scandals. The new SOIF initiative will involve women, listen to their ideas, and promote transformative change. As the founding document argues, "To be impactful, resilient and future-fit for the challenges ahead, the humanitarian system must undergo meaningful gender transformative change. What is missing today is consensus on what a worldwide gender transformative humanitarian system could look like in 2045."
Looking out a generation
This four stage programme is building on existing initiatives, but it will look further out, drawing on insights and techniques from foresight work. One of the benefits of looking out a generation is that it creates space for new voices.
Building on our learning from other SOIF initiatives, such as our work on National Strategy for the Next Generations, the initial phase will develop a scoping note to frame the programme, undertake stakeholder mapping and engagement, and build an advocacy plan over the two years of the programme.
Coalition for Change
One tangible outcome from this first phase will be the creation of a Coalition for Change. The Coalition will comprise iNGOs, women-led civil society groups, and others. The time is right for change: there is an "appetite in the [humanitarian] sector for new approaches, awareness of the critical importance of …different grassroots voices, especially the global south youth voice."
The stakeholder group will be diverse. The core delivery group will be people who are prominent now and will continue to be so in 25 years time. Feminist groups will be key. As future scenarios are developed, specific issues will also be explored, such as the "nature of stateless people and what the future could hold for adolescent girls".
New actors
The voices of the young are critical and the NGFP network will be invaluable. As the report says: "A changing humanitarian system means that by 2045, new and non-traditional actors will be playing critical roles in the system." It's time to look beyond the present.
To take part in this innovative programme, please contact SOIF Managing Director Cat Tully or SOIF Principal Emma Bennett to find out more.